Fractured Visions: To See Again

An augmented reality installation on the fragility of human vision.
Inspired by palinopsia, a rare visual disorder, these two site-specific
installations question our perceptions of reality.
Disrupting the field of vision, they cause London's tallest building The Shard, and
neighboring buildings of King's College Guy's Campus, to seem to fracture and repeat.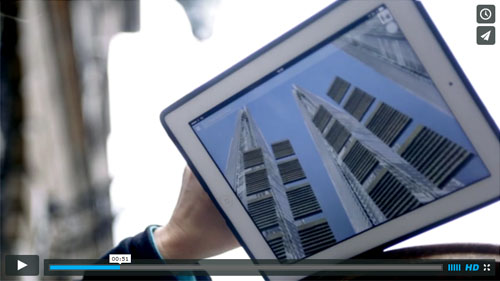 [ Click to view video at Vimeo ]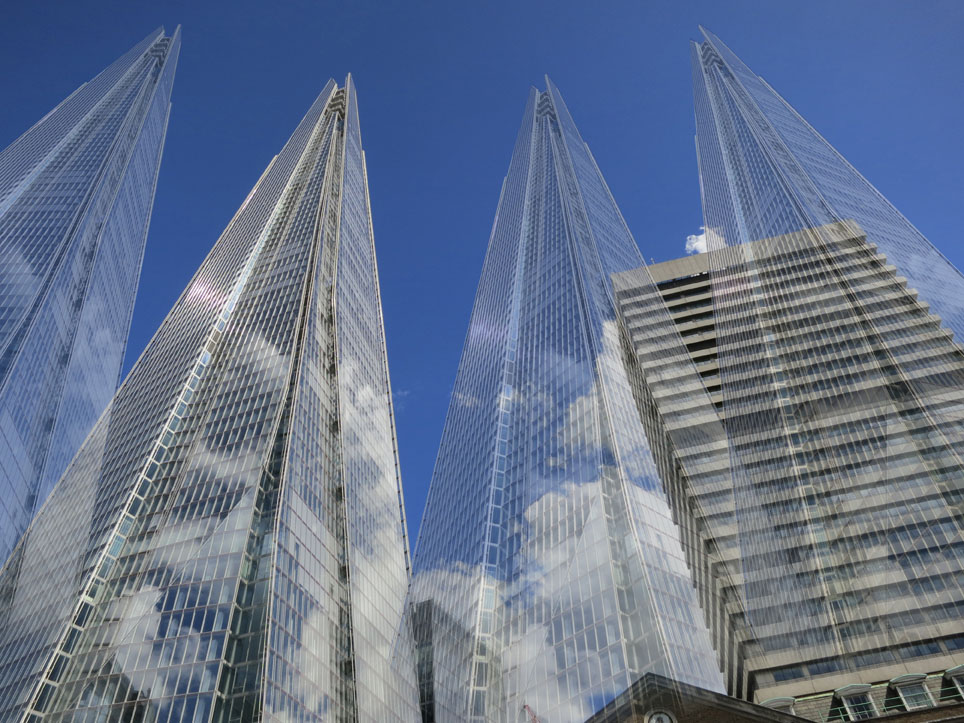 Fractured Visions: Multiplicities
(inspired by the syndrome of polyopia)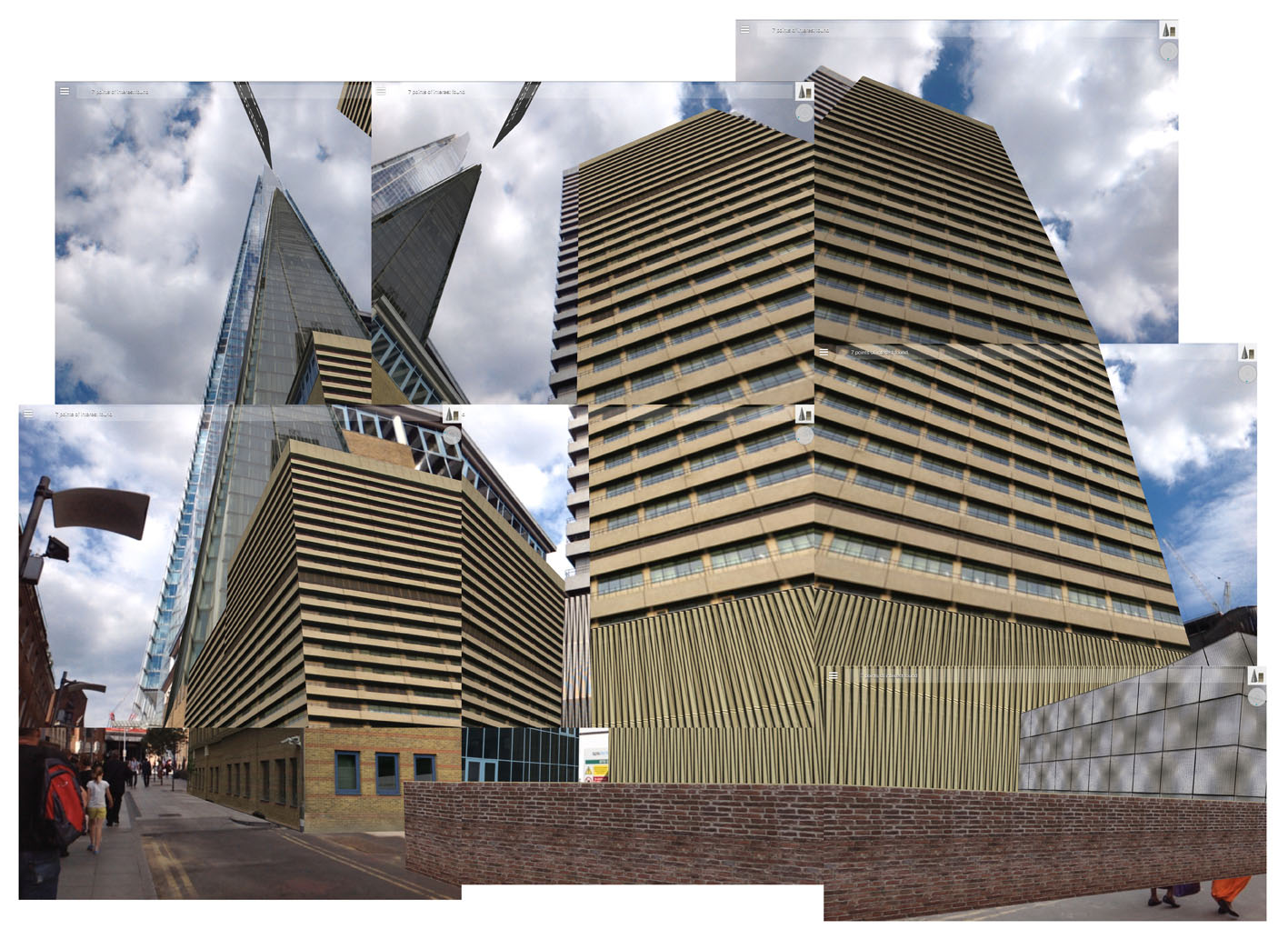 Fractured Visions: Diffusions
(inspired by the syndrome of illusory visual spread)
Architectural details of the surrounding buildings are layered and repeated on top of the actual structures, such that the viewer experiences the disorienting effects of this extreme condition in which the real is conflated with the virtual. As an artwork inspired by palinopsia, Fractured Visions provides viewers with a unique emotional and experiential perspective on how the world can look through different eyes.

Working with Tamiko Thiel has helped crystalise what I and others working in the field know about palinopsia
and, more importantly, what we do not know. Many of the questions posed by Tamiko at our first meeting
did not have an immediate answer. How palinopsia relates to eye movements, for example, is central to our
understanding of the phenomena but remains unknown. This realisation, that much of the key evidence
required to understand palinopsia is missing, was an unexpected outcome of the collaboration and what I have
taken away is a fresh outlook on palinopisa together with new ideas on how to progress research in this area.


Commissioned by the AXNS Collective
In collaboration with psychiatrist and clinical lecturer Dr.Dominic ffytche of King's College London.
Supported by grants from the Arts Council England, the Wellcome Trust and King's College London.
"Fractured Visions: To See Again" premiered in September 2014 as part of the MERGE Festival.